Since April 2018, we have been collecting feedback surveys from learners and facilitators at the end of their learning circle. Now, the data and comments from those surveys will be consolidated into a report for each learning circle.
Here is an example of what the report looks like for a completed learning circle (right click and open the image in a new tab to zoom in):

Where to find the learning circle report
Facilitators can access the report for each of their learning circles from their dashboard.
Two days after the last meeting of a learning circle, the report will be sent to the facilitator, any team organizers, and all the registered participants by email.
Updates to the survey emails
We've updated the timing of the emails we send out to invite learners and facilitators to participate in the survey at the end of a learning circle.
Two days before the second to last meeting:
Learners and facilitators will receive an email with the link to the survey. This gives everyone some time to complete the survey, and it gives facilitators an opportunity to remind participants to take the survey or even make it part of their final meeting.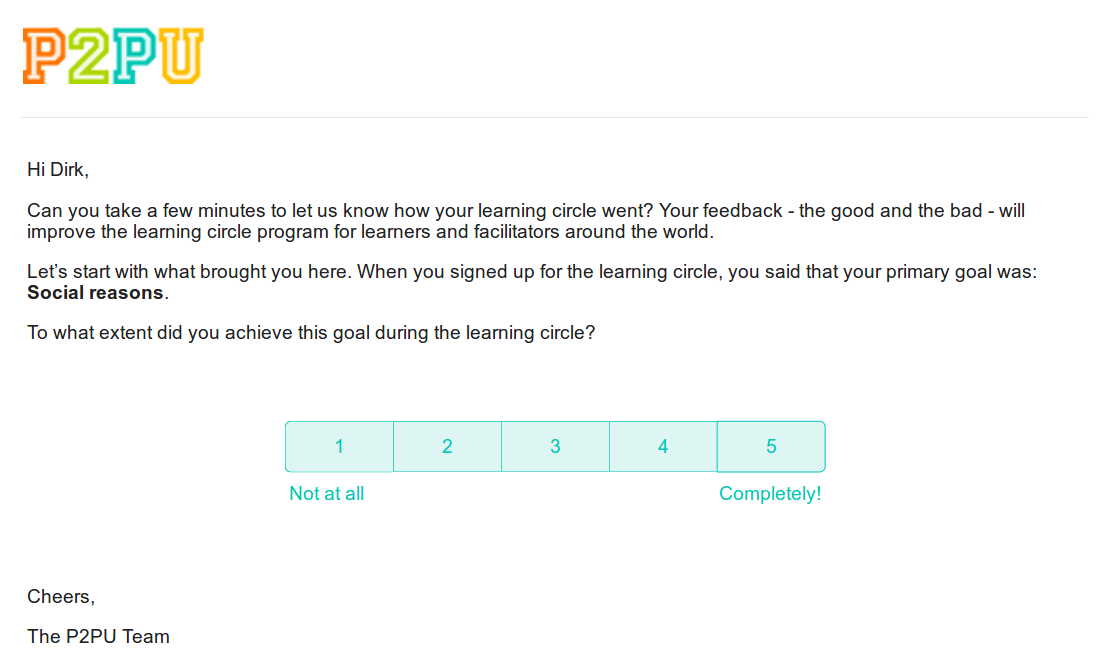 Two days before the final meeting:
We've added an additional email to the facilitator two days before the last meeting as a reminder about the survey. It's an opportunity to send a direct reminder to the learners or incorporate the survey into the last meeting. We' ve even included an email template and the contact information for the learners who haven't filled out the survey yet.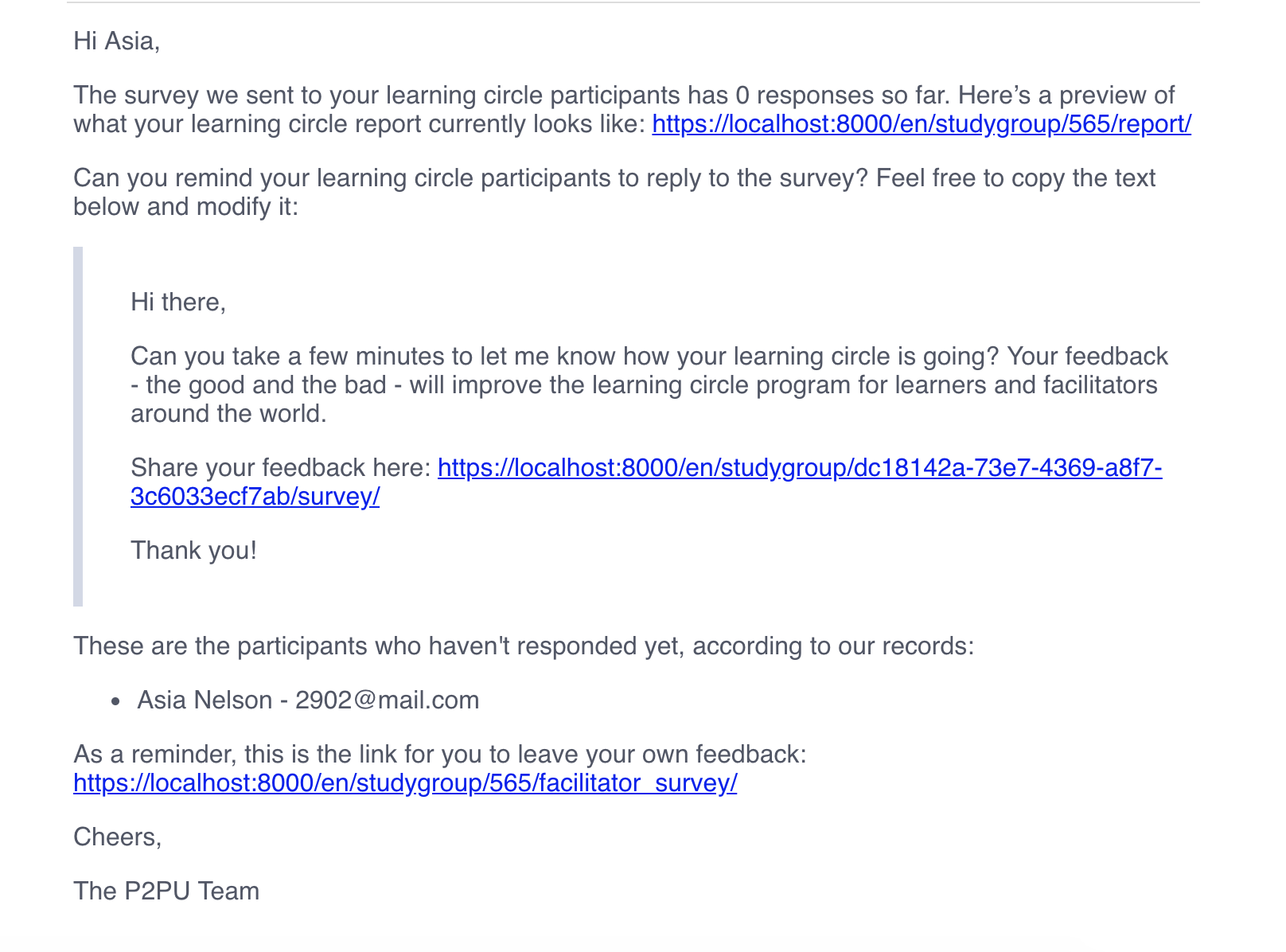 Two days after the final meeting:
After the final meeting of a learning circle, we'll send out an email to the facilitator, the learners, and any team organizers. This email includes a preview of the Learning Circle Insights report and a link to the full report.