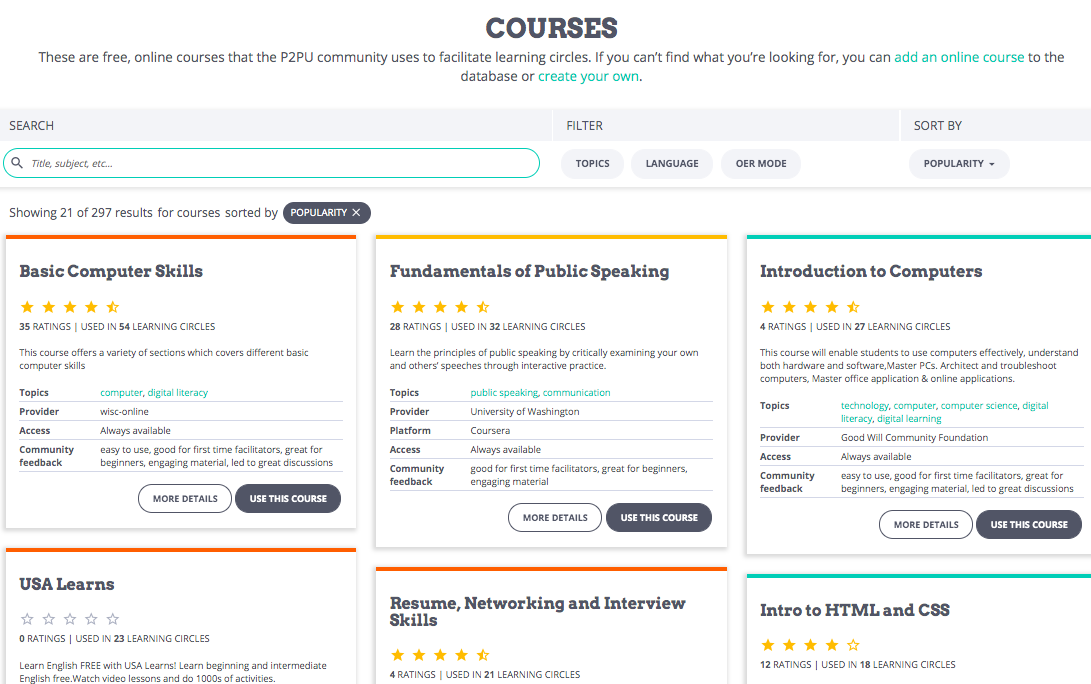 Join P2PU for our course cleanup! This working group meeting is open to everyone and will be Friday, October 18th at 12 PM - 2 PM ET (when does this happen in your time zone?).
Let us know if you plan to join by replying below!
Topic and Agenda
Over the past four years, P2PU created a list of 300 online courses specifically curated for in-person learning environments. We've created a number of systems to make finding courses easier for everyone (see history of courses page below), but we think we can do better. One simple solution: clean it up!
Together, we'll spend time reviewing our course list to ensure that we are featuring the best courses. At the same time, we want to throw away junk courses like those with bad course ratings, that no longer exist, are now behind paywalls, or are straight-up spam!
Learning circle experience is not necessary, but those who join should have an interest in the state of online education and addressing the challenges we've encountered . Some experience with using Excel or Google Sheets will be needed. Depending on people's availability and interest, we may schedule a couple more working meetings.
Meeting Details - October 18th at 12 PM - 2 PM ET
History of P2PU Courses Page