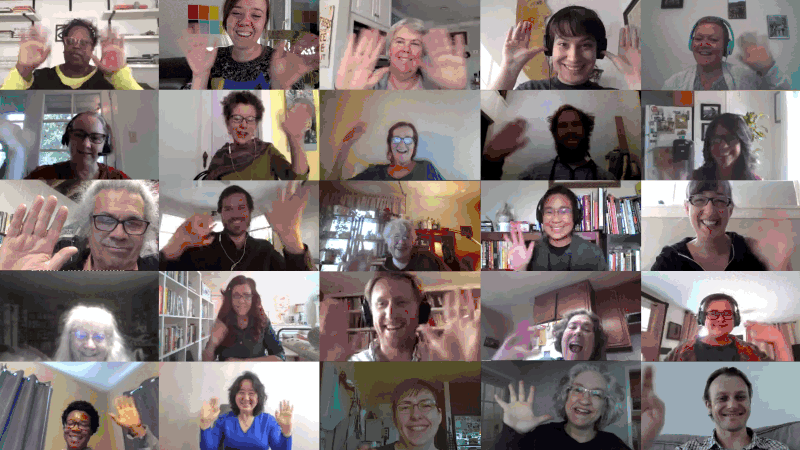 Hello everyone! We've been hard at work assembling a handbook to support those transitioning their learning circles online in response to the COVID-19 crisis. We're proud to announce that it's ready to share!
Find it here:
https://www.p2pu.org/virtual-handbook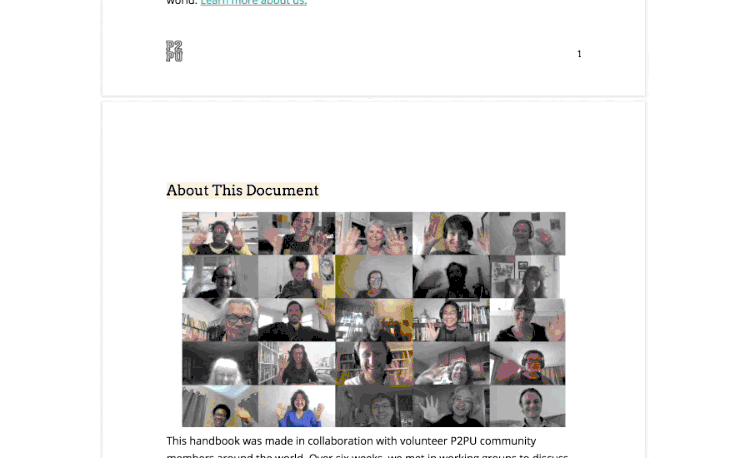 After hosting a packed (60+ people!) community call focused on online facilitation, we heard from many who were unsure how to reach their patrons and deliver effective educational programs when meeting in person is not an option. Though we have many resources to support facilitators, we recognized there were big gaps when it came to topics like facilitating from a distance and supporting patrons with limited access to devices, internet, or digital literacy skills.
In response, we set up a 6-week working group to identify the best way to support facilitators and learners in this tremendous shift to virtual spaces. Through these weekly meetings, we were able to learn from facilitators running online pilots, test out collaborative activities, and provide support to everyone as we navigate unprecedented territory.
Many thanks to the community volunteers from around the world who have dedicated their to share their experiences, insights, and support. We couldn't have done it without you!