All of our logos are available for you to use in a Github repo. You'll find rectangular and square versions of the logo in 3 different file sizes and 3 different colorways (classic 4-color, black, and white).
We also added a solid outline version of the logos - these have the semi-translucent interior of the image removed and we think this looks better if you're printing on fabric.
In addition to using these logos for digital marketing, you should feel free to print pins or stickers with them as well! We love using Stickermule for this purpose.
If you want to learn more, check out our brandbook (also on that Github repo).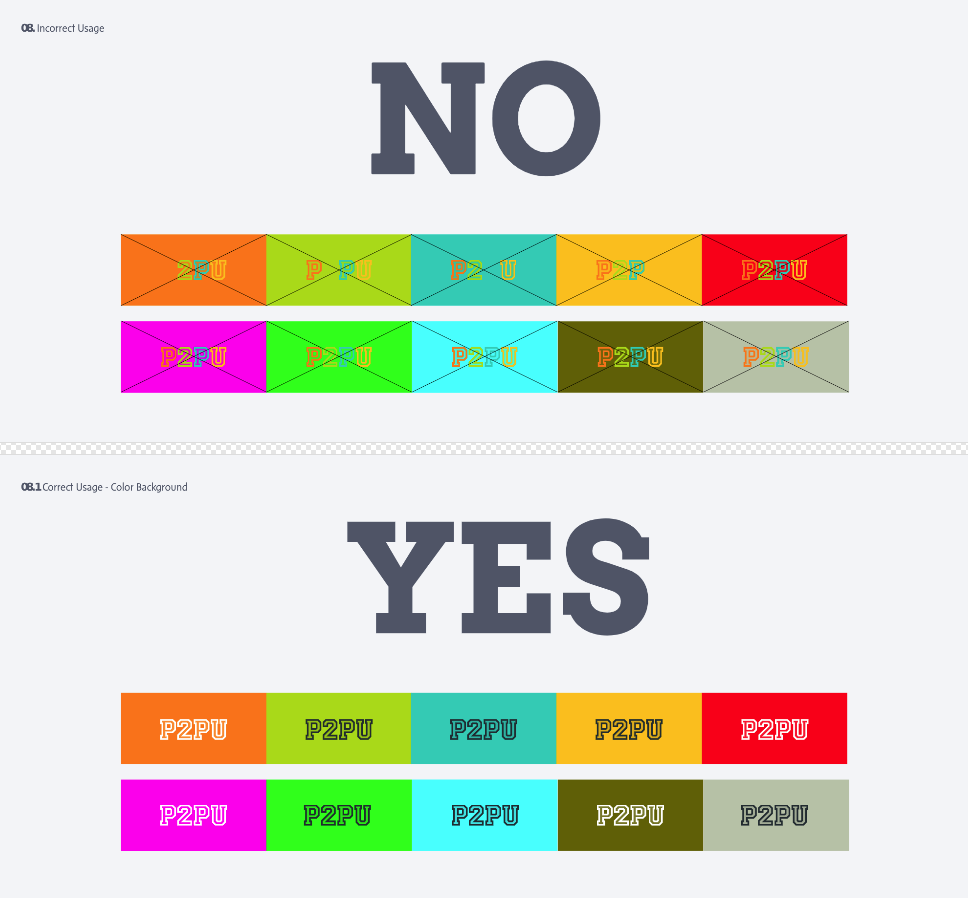 A screenshot from our friendly brandbook.