We've compiled all of our learning circle training resources and turned them into a free online course, accessible at https://p2pu.github.io/facilitate-course/.
If you're running a training workshop, please reach out to us and we'll make sure that you are comfortable and ready to use the course.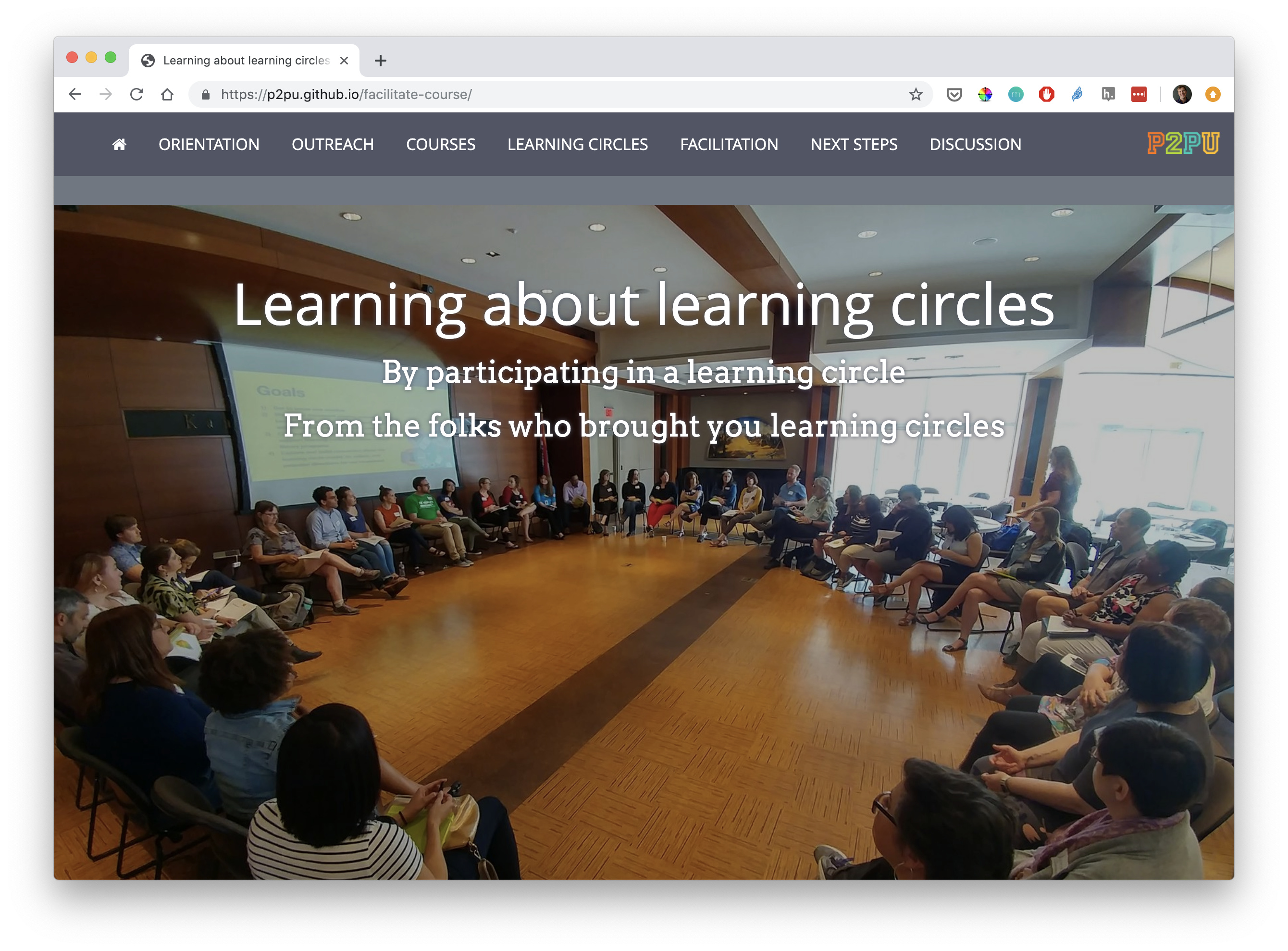 A description of the course is on our blog, as is an overview of how we built the course.