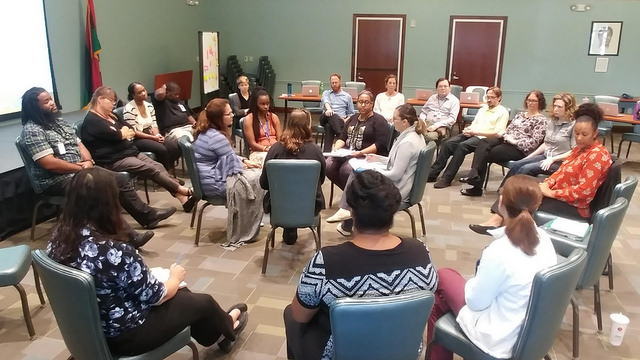 Join us for our P2PU Community Call!
This month we'll be chatting about training resources and learning circle facilitator onboarding on Friday, January 18 at 12 - 1 PM Eastern Time (when does this happen your time zone?)
Call Details
You might have run a number of learning circles over the past year, but how did you support others to try one out themselves? Did you run a training workshop or did you work with new facilitators in other ways?
P2PU will present our current training resources available to everyone who joins this community call. We'll be joined by Megan Danak from Tampa Hillsborough County Public Library who will share her experience of running two half-day training workshops with P2PU. Here are some questions we hope to discuss together:
What has been your experience onboarding new facilitators?
How can our current resources be improved?
Would you be interested in using an "introduction to learning circles" online course?
Current training resources
Let us know if you're able to join by replying below.
Hope to see you then,
Nico
//////////////////////////////////////////////////
Using Google Hangout:
You can connect using your web video capability, built-in microphone, typing through the chat box or we can reach you by phone.
We encourage you to make use of the chat box if there are many people attending. There are no requirements to have video or a microphone to participate.
If a phone line is your preference, let nico@p2pu.org know which number to reach you in advance.