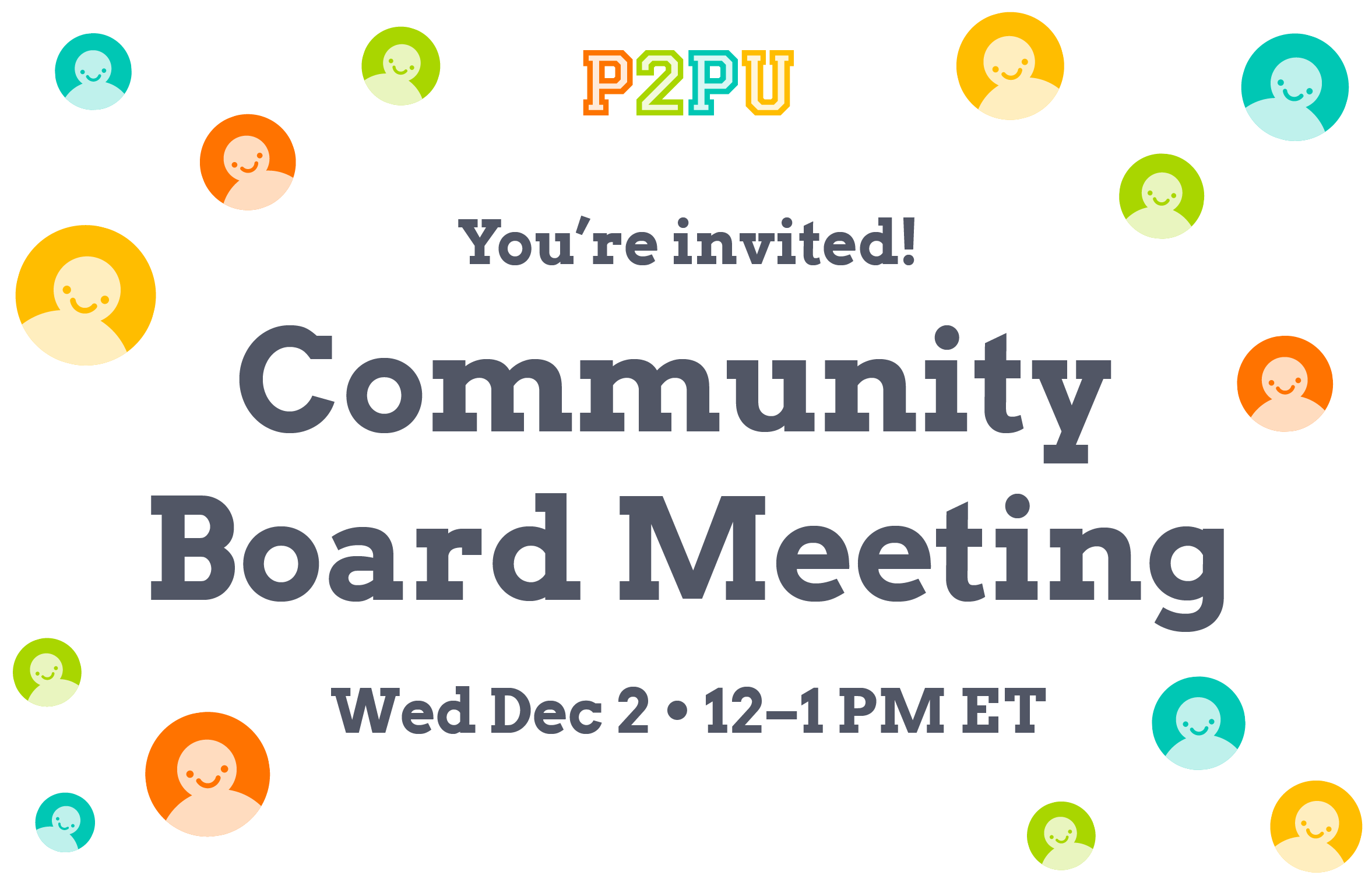 Hello! You're invited to P2PU's monthly community call!
In this final call of the year, the P2PU team will offer some reflections on 2020 and present our strategy for 2021 across four key objectives: championing the learning circle model, curating the best free materials on the web, maintaining a community of practice, and sustaining the organization. Your feedback on the strategy will both shape the direction of our work and help us know what you're interested in contributing to next year.
Community calls happen every first Wednesday of the month and are an open forum to discuss topics relevant to learning circles and the P2PU community. All are welcome to join, regardless of experience with learning circles.
When?
Wednesday, December 2nd from 12–1 PM ET (view in your timezone )
Where?

Join via computer or smartphone: meet.google.com/xna-dahq-fmf


Call in via phone: +1 401-903-2768‬ (PIN: ‪125 961 305‬#)
We host our calls online using Google Meet. You do not need a Google account to join, and you can connect by computer, cell phone, or a landline. For tips, watch How to Join a Video Meeting (03:54)
Please RSVP to the event by marking Going in the calendar above.
You'll need to log in to your account to RSVP. If you want to add the event to your personal calendar, you can subscribe to the P2PU event calendar or download this event by clicking the

button on the RSVP at the top of this post.