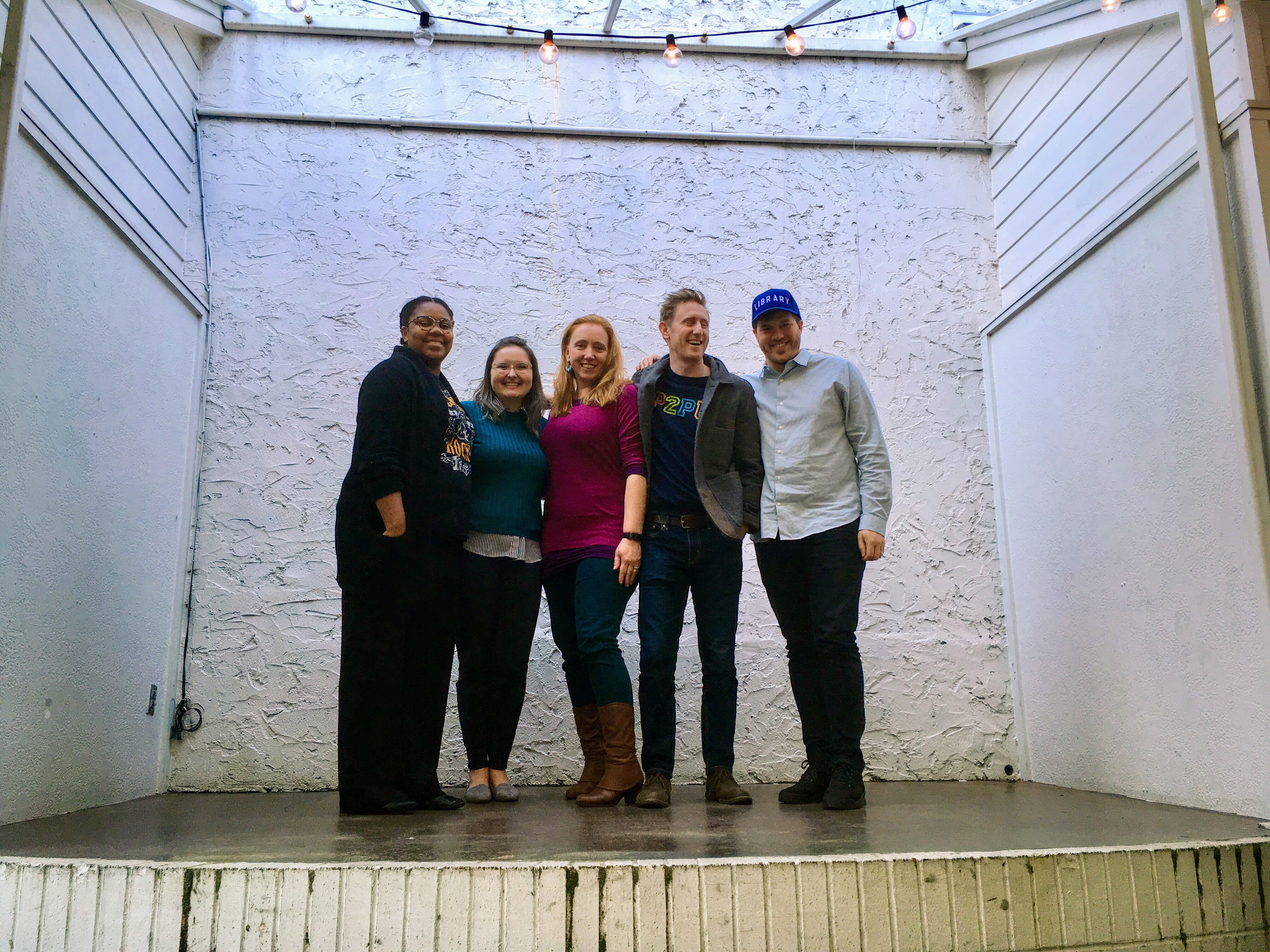 From left to right, P2PU champs Q, Chantez, Wendy, Nico, and Grif met together at Net Inclusion in Charlotte.
P2PU was invited to speak for the second time at Net Inclusion in Charlotte, organized by the National Digital Inclusion Alliance.
At the conference, @Qumisha_Goss from Detroit Public Library, @Nico_Koenig , Lynda Goff from WinstonNet, and Brandy McNeil from the New York Public Library contributed to a panel discussion on digital literacy training and strategies.
A few good friends talked about our collective P2PU work, too!
This included Wendy Pearson from Kansas City Public Library:
@Katherine_Lato from Partners Bridging the Digital Divide:

@Nico_Koenig from P2PU:

And finally, we recommend taking a listen to this fantastic panel moderated by Media Mobilizing Project:
All Net Inclusion 2019 video resources
All "Lightning talks" are available here:

The full live stream is available here: