As you know, I am a member of the Internet Society/IETF! The goals of the Internet Society align with our sharing knowledge goals and I would like to invite you to be a member so we can synchronize our knowledge and goals.
Please, log into; https://www.internetsociety.org/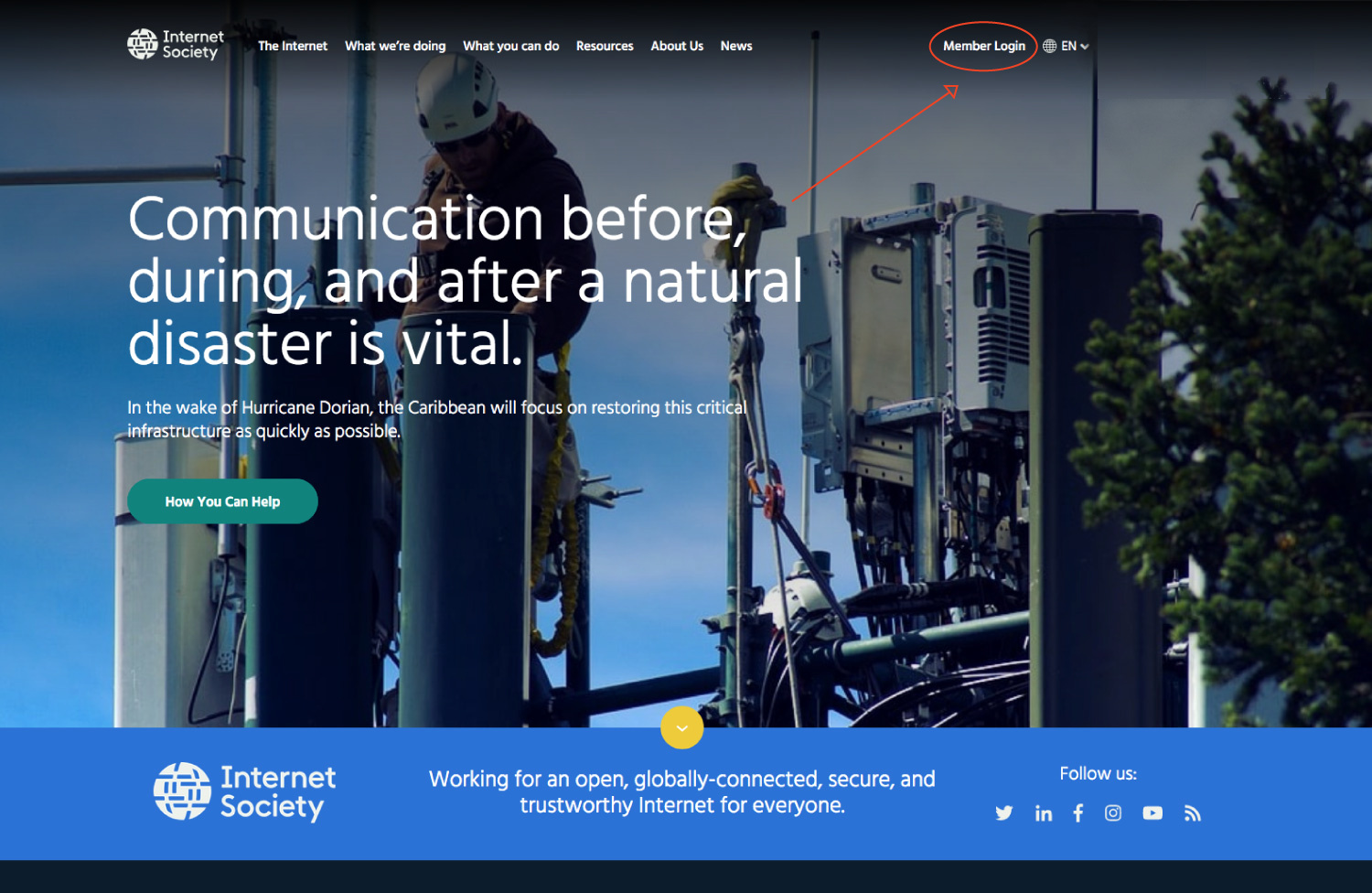 …and click on the Member Login button on the right top of the page menu. From there you will be taken to the member login area,
click on register: https://portal.internetsociety.org/622619/form/join
After you have registered and Joined, on your dashboard;
on Collaborate and Network > click on connect.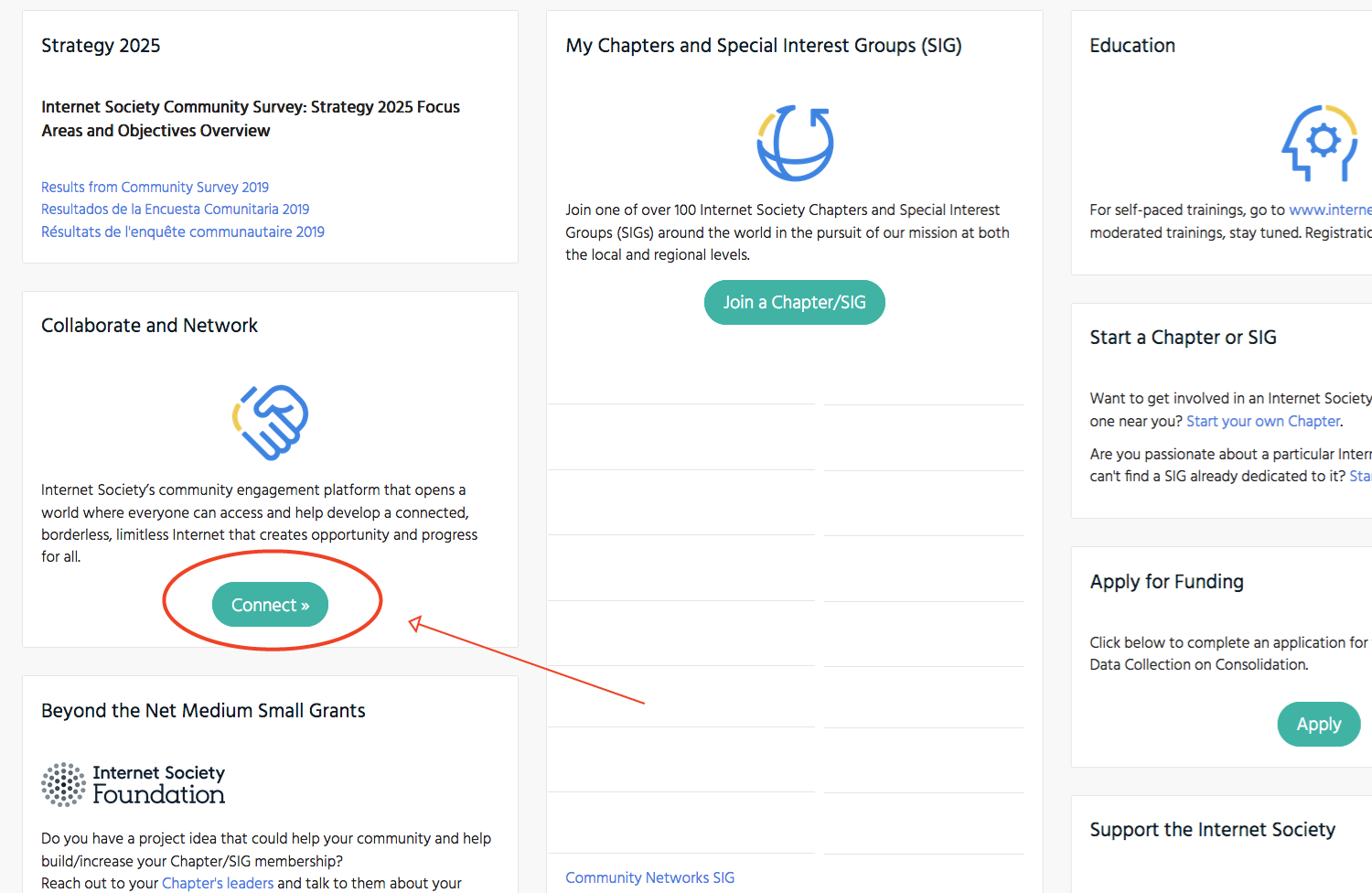 In the connect area,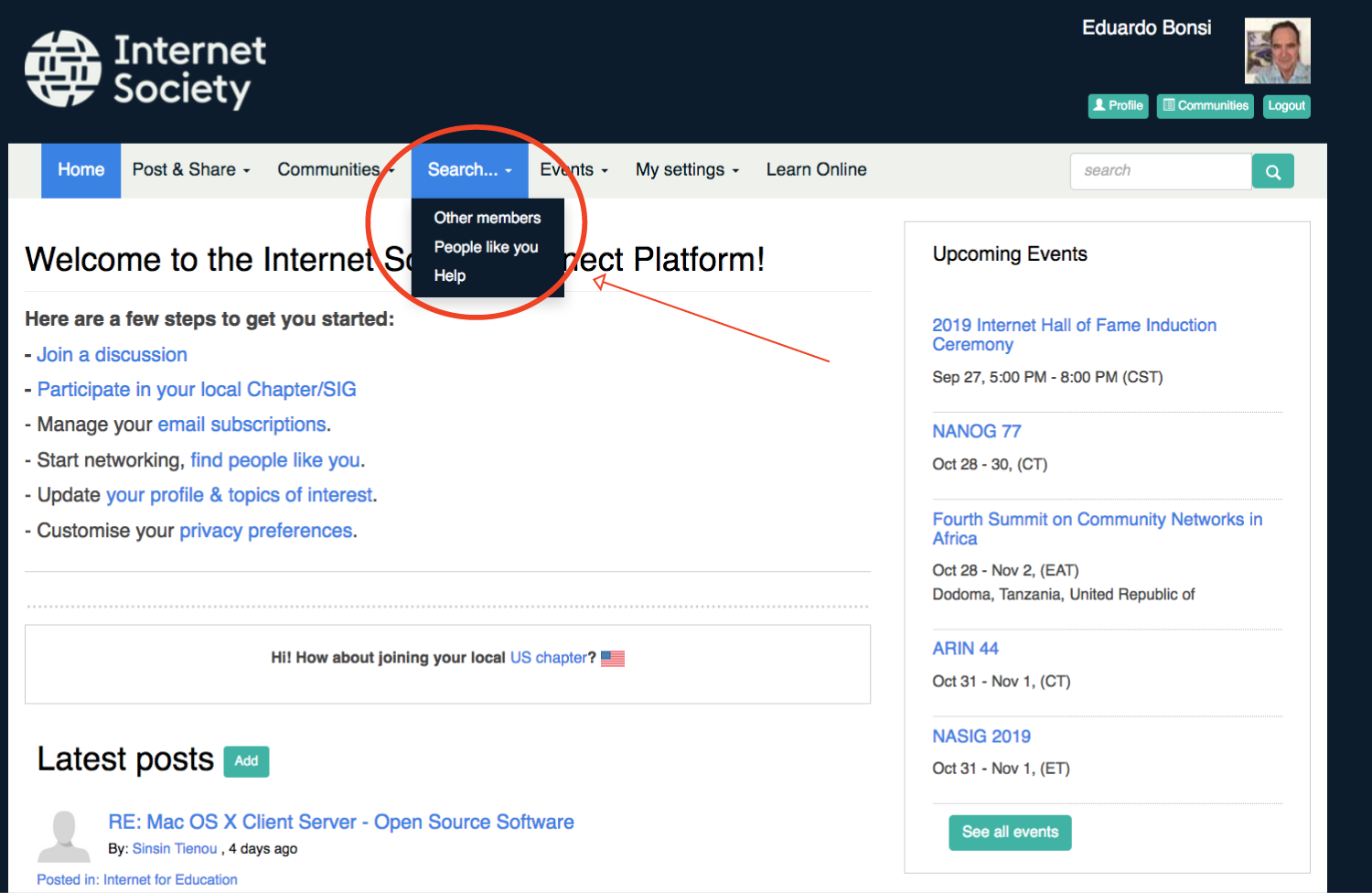 click search... then, type my name.
Eduardo Bonsi
Let us connect! See you here and there!